It's hard to imagine living in a major Australian city and literally having no place to go for a cup of specialty coffee. When our founder Martin Richards returned from NZ back in 2006, this was the scenario he faced. He'd been roasting for Peoples Coffee in Wellington and had developed a taste for specialty coffee. It was clear what needed to be done. Inauspiciosly (but quite romantically) we started roasting in the old footy fields at Souths Leagues Club, under the Moreton Bay figs. Our Probat L12 roasting machine arrived in May 2007 and by July it was calibrated and we started roasting for our very first customer: Jamies Espresso Bar, Fortitude Valley.
In 2008, we opened our original store in a back street of inner city West End. With strong community networks, a following amongst students and creatives, and a presence selling beans and cold press coffee down at the Davies Park Markets, our early pioneers established a Brisbane institution. One that continues to mean a lot to many locals.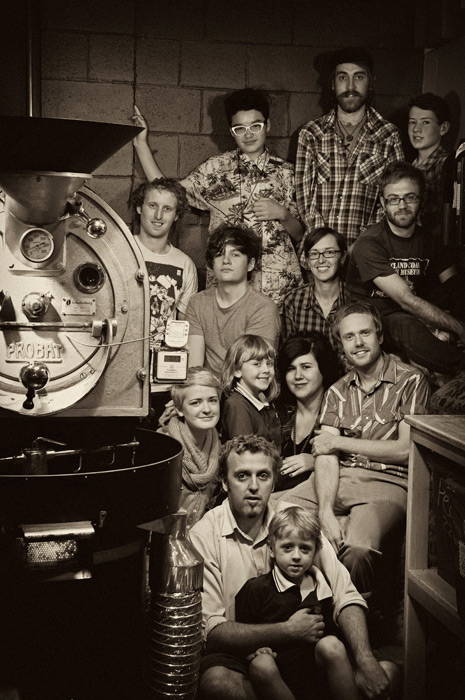 Fast forward to 2020, Blackstar is now 13 years old. With 16 million brews under our belts, we've paid our dues as a heritage coffee brand and are still passionate about our mission, bringing specialty coffee to life. We now roast and distribute from our roastery in East Brisbane, which is a purpose-built centre for all things coffee roasting, cupping, barista training, cold brewing, events and more. We are industry leaders and early adopters in Australian Specialty Coffee, with a commitment to fair pricing for farmers, specialty grade beans, supporting young baristas and educating customers. Many of our staff have gone on to do great things in the industry. We continue to hold the original vision of our founders, progressing their commitment to producing high quality sustainably grown coffee. All that's really changed is the technology, knowledge, business systems and resources available for that mission. As coffee specialists, we are here to assist you with access to the highest quality coffees on the planet.